The Urban Village Property Investment
Exclusive new UK Investment Opportunity from an Exceptional Developer
Designed specifically to offer investors an asset-secured, flexible and convenient way of accessing the UK property market. The Urban Village Property Investment offers investors the opportunity to receive excellent fixed returns over an agreed investment term, with capital being returned in full at the end of your chosen investment period.
Recently introduced structural changes in the buy-to-let sector have reduced its allure for many investors. The Urban Village Property Investment offers an attractive alternative way of accessing high-demand areas of the property market by providing funding for innovative development solutions at multiple locations within the UK, which are aimed at exploiting otherwise under-developed spaces in sought-after locations.
The Innovative Urban Village UK Property Based Investment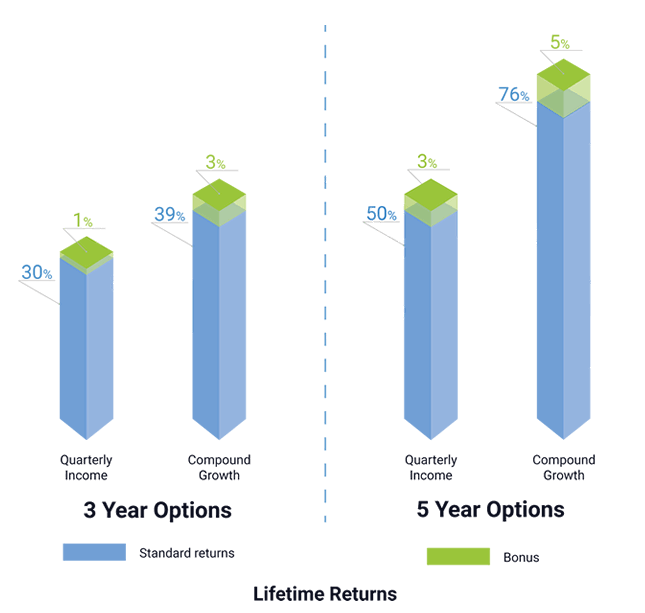 The Urban Village Investment – Key Benefits
About The Urban Village Investment
Key Features of the Urban Village Investment include:
Private Rental Sector Community Projects
The missions of the Urban Village property developer is to deliver quality residential led developments that generate target returns for institutional and private investors by generating funding to finance real estate developments that meet stringent investment criteria.
With a highly experienced management team that has a proven track record of delivering high quality developments across sectors including PRS, office, student accommodation and care sectors, their aim is to deliver returns for investors that consistently out-perform the market.
Over the last six years, The Urban Village Group has successfully completed a wide range of residential and mixed-use developments, sourcing funding on a project-by-project basis. Its experience in developing rental-block accommodation over recent years has taught the Company that there is currently an under-supply of the right high quality rental accommodation in UK cities.
After reviewing the UK rental experience, The Urban Village Group believes that the market is out of touch with what tenants need. It is therefore looking to provide a solution that is centred around the tenant, where projects are designed to bring like-minded people together so that residents can be part of a more socially engaged experience.
The Urban Village Group's products have been designed to create a rental community, which offers guests a range of lifestyle facilities, including gyms, cleaning and laundry services, car and bike hire, visitor parking and even cinemas. All projects will be specifically selected for easy access to major transport links
REQUEST A CALLBACK
To request more information about our UK Property Investment please complete the form below, or if you have any questions, you can call us on 0203 976 7000.
PRS and Student Accommodation
PRS and student accommodation developments are new housing projects where all the properties are built for rent, not sale. Many believe that, in 15 or 20 years time, more people will rent in the UK than own their homes due to a lack of affordable 'built-for-sale' housing stock.
Demand for housing has consistently outstripped supply over many years. In the UK, it is estimated that 300,000 new homes are needed per year to cater for demand. However, on average, only around 200,000 are built each year.
Within this, PRS as a segment of the overall market has grown significantly over the last decade and now stands at 4.5 million households, representing 20% of the English market compared to 10% in 2001. This high growth is similarly projected to continue.
The strong growth of the PRS and student accommodation sectors in the UK has led to an increasing demand for high quality products. The development company seeks to take advantage of these developing opportunities by using funds raised to finance development opportunities in key cities with strategic growth projections.
Strategy
Following the identification of proposed development projects, due diligence and project appraisal processes will be undertaken in all cases to identify and confirm the projected costs, rental and market values and resulting returns. Only those projects demonstrating required returns and acceptable risk profiles will be considered by The Group for investment.
The Company will provide initial financing for the projects through loans to separate SPVs. These developments will then be completed with the introduction of additional debt financing. Once approved, formal loan documentation will be completed by the Company with each SPV.
Developments typically require circa 12 to 18 months build phase before completion and units being available for rent, and/or the development being available for refinancing or sale.
Strategic Benefits
Delivery of much needed new homes to meet housing needs
Enhancing asset value and use of existing properties
Strong unit design, optimising the net-to-gross ratio allowing for greater building efficiency.
Added amenities, such as a concierge, lifestyle facilities, are part of the PRS formula, and this is where it distinguishes itself from the build-for-sale sector.
Effective building management enhances and protects the long-term value of a development
Green – potential opportunity for use of renewable energies to reduce energy consumption
Financial Benefits
Creation of a significant windfall payment for freeholder, linked to market value of the new apartments
Reduction in maintenance burden for freeholders/leaseholders
Improvement in the kerb appeal of properties through associated improvements to facade and elevations
Recently Completed Projects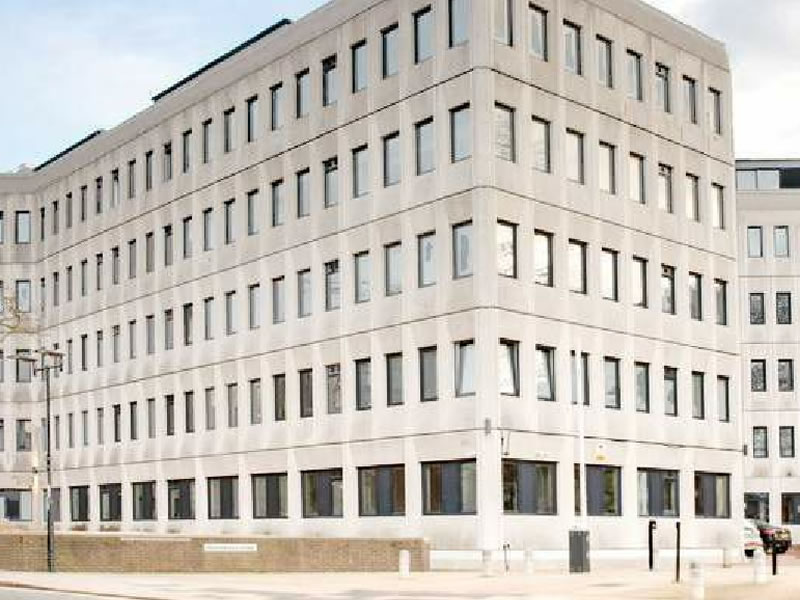 Touthill Place, Peterborough
Project Overview *
Units Built: 115
Construction Cost: £7,500,000
Current Valuation: £19,600,000
Situated in the heart of the vibrant city of Peterborough, Touthill is a modern apartment development located adjacent to the landmark cathedral grounds. This complex construction project was completed in 2017 and features a mix of 1, 2 and 3 bedroom apartment units let to professional tenants.
Some of our Strategic Partners